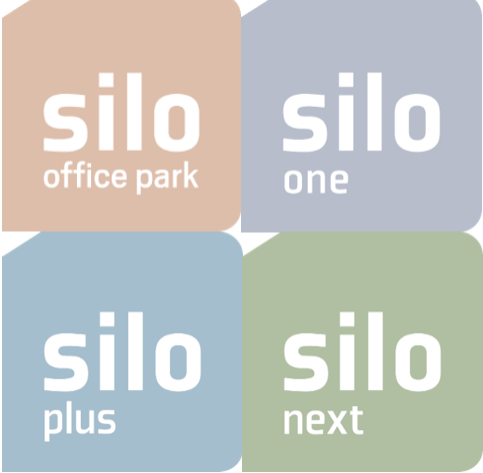 Following the successful completion and subsequent full occupancy of silo one, the second building in the silo office park is finished: silo plus.
silo plus is like its pioneering predecessor and specifically geared to the requirements of modern businesses thanks to their flexible and efficient floor layouts, together with the energy-optimised building technology deployed.
Offices in silo plus can be rented now.
Every floor has been designed to be sustainable, down to the smallest detail. Geothermal heating systems in the cellar and photovoltaics on the roof help protect the environment and make it possible to achieve low operating costs.


The benefits to you
Perfect location in the south of Vienna
Super-fast connections for the city centre, the airport and the motorway network
On a metro line
Pioneering architectural office design
Low operating costs
ÖGNI-certified
Wanting to rent a new office?
Low-priced and energy-efficient!
In times of rising energy prices, running costs play an increasingly important role when choosing a new office. The energy efficiency as well as the architectural and structural design make the sustainable office buildings silo one, silo plus and silo next developed by Erste Group Immorent AG particularly green and affordable offices.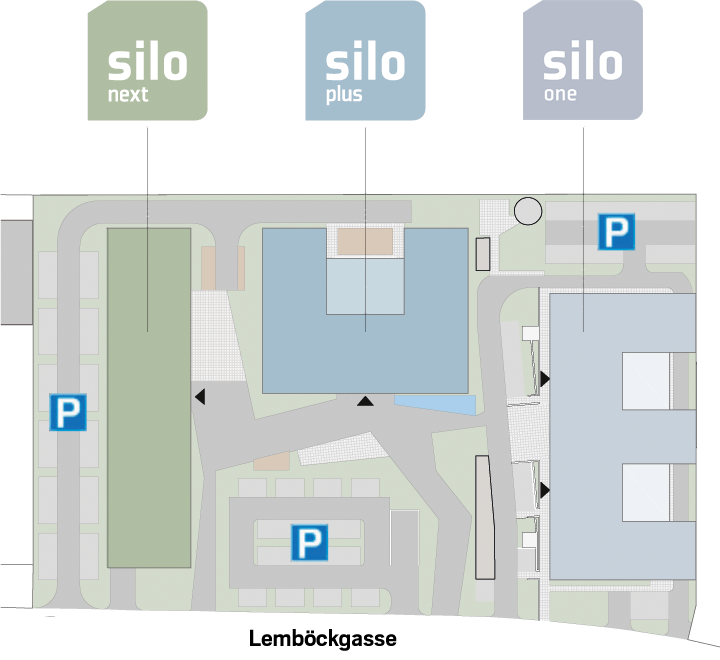 Offices flooded with natural daylight to power you to success
Our state-of-the-art offices, allowing floor space to be flexibly divided up, can be adapted to suit your wishes and requirements down to a T. On the standard office floors, the clear ceiling height of just under three metres allows natural daylight to get through to the central areas of the individual offices, thereby creating friendly and bright workplaces that are suffused with natural light. And this in all three office buildings, on every floor.

silo office park overview

Energy-efficient offices
Low operating costs due to sustainable building technology
Prestigious, urban architectural design
Trend-setting location
Right next to a metro station (U6), very close to the motorway network: the airport, main station and city centre can be reached in minutes Superb infrastructure - Austria's largest shopping and entertainment centre (SCS) very close by
Existing buildings have "Green and Blue Building" and "Breeam excellent" certification
ÖGNI-certified
Christian Harwanegg of MADx on the success story of his company and the silo plus office location